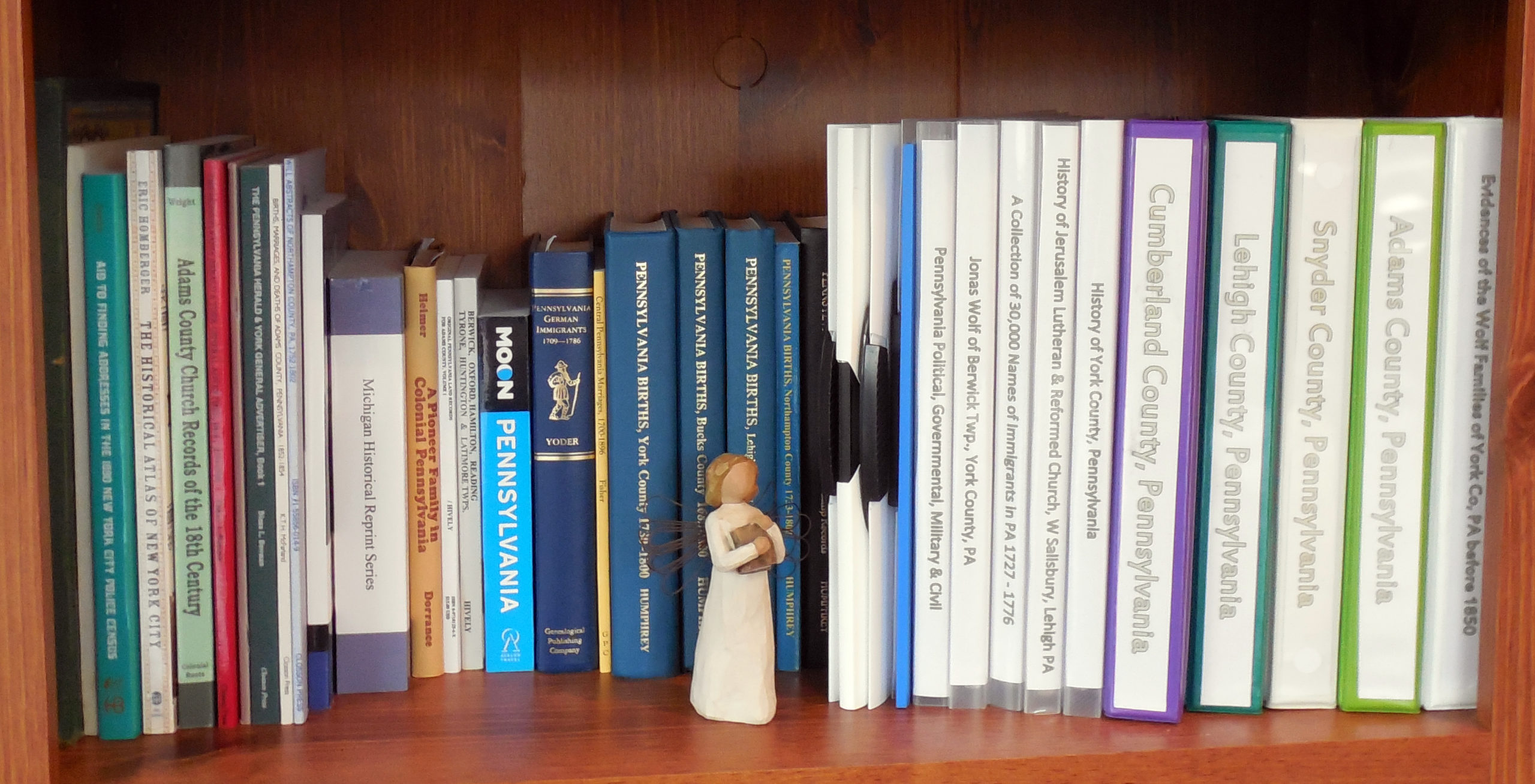 Wolf
Our Wolf family came from Germany. The Wolf family was one of many families from the Western Palatinate section of Germany to emigrate to Pennsylvania. The fertile land in Pennsylvania was ideal for the farmers. Some branches moved from there to Ohio.
Read More About
Websites
Selected Sources
Dull, K. A. (2007). Early German Settlers of York County, Pennsylvania (Revised Edition). Westminster, MD: Heritage Books.
Read more about this branch of our family in my book. 'The Mark Family Story'.