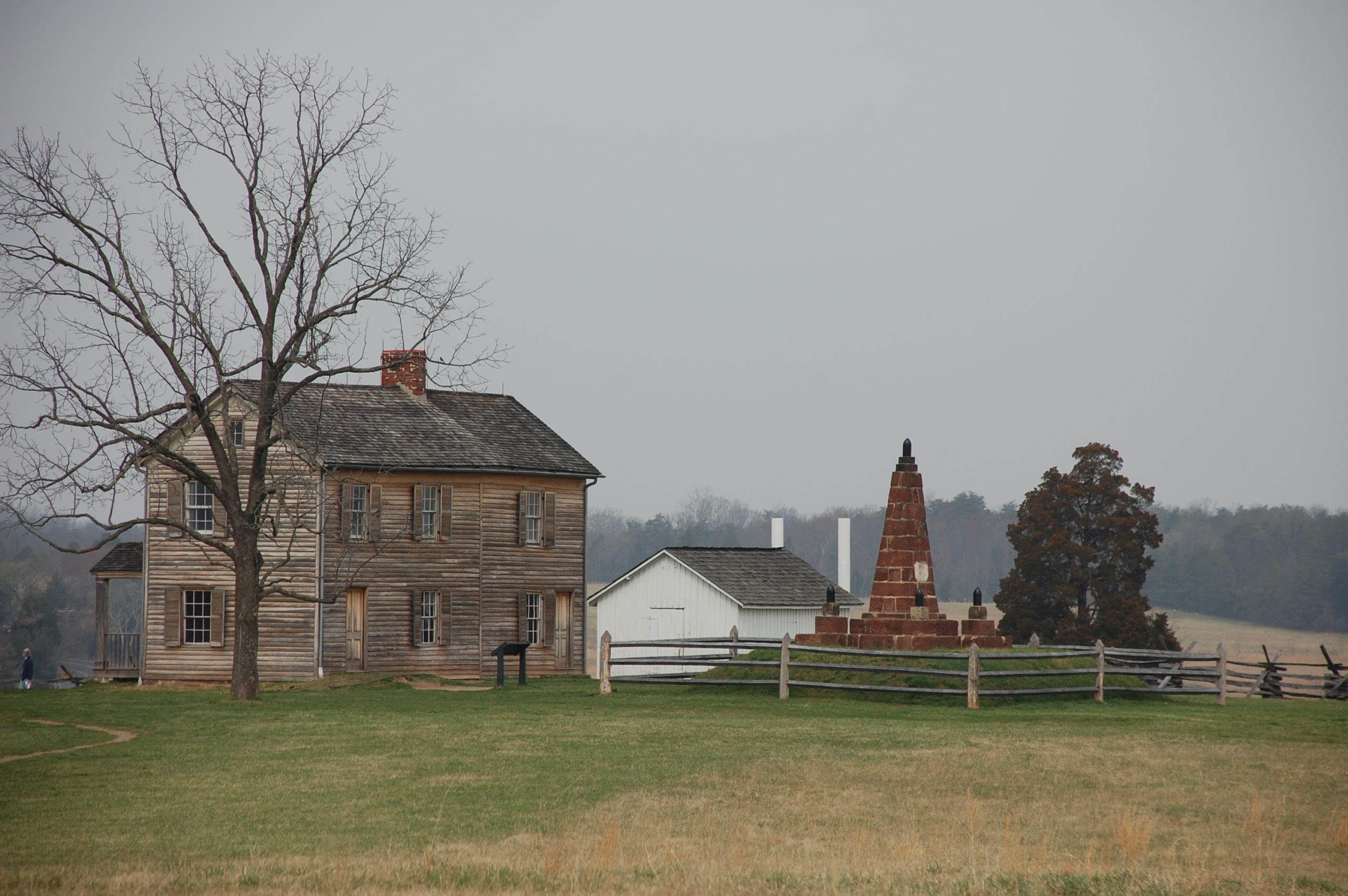 Virginia
The photograph, above, was taken March 2012 at Manassas Battlefield State Park during a visit to our daughter and family.
Virginia, USA, the Old Dominion State, 10th State; Statehood, 1788; Capital City, Richmond      Scroll down for Research Resources
Some family names associated with Virginia:
History & Overview. According to the History Channel Website:
One of the 13 original colonies, Virginia was the first part of the country permanently settled by the English, who established Jamestown on the banks of the James River in 1607. The home state of George Washington, Thomas Jefferson and other founding fathers, Virginia played an important role in the American Revolution (1775-83). During the Civil War (1861-65), the city of Richmond, Virginia, became the capital of the Confederacy, and more than half of the conflict's battles were fought in the state. Today, many government institutions are headquartered in Virginia, particularly in Arlington, located across the Potomac River from Washington, D.C. In addition to eight presidents, famous Virginians include singer Ella Fitzgerald, tennis star Arthur Ashe, actress Shirley MacLaine and authors Willa Cather and Tom Wolfe.
Websites for Virginia research:
Read about the Library of Virginia at the In Depth Genealogist.
Virginia genealogy blog:
A few of my blog posts about Virginia Research:
Books: