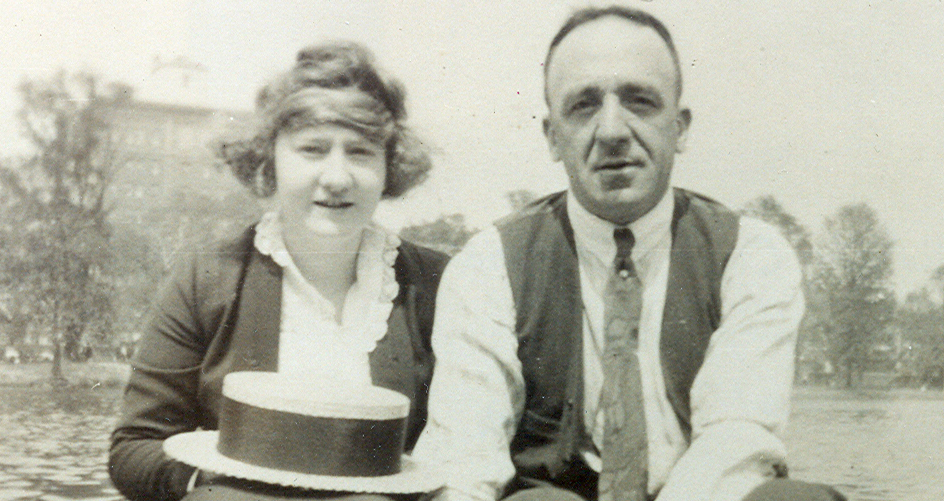 Nathaniel Gardner 1882 NY – 1944 NY
Nathaniel Gardner was my maternal grandfather. He was born 21 July 1882 in New York City. He was the second child of Leopold Gardner & Fannie Edelstein. His older sister was Florence Gartner Weissberg. His younger siblings were Arthur Moses Gartner, Albert Gartner and Anna Gartner Beaman.
In 1900 the Gartner family was living in Manahattan. Leopold was a tailor and Nathaniel was a telegraph operator. In 1905 the family lived on East 78th Street. Nathaniel and his brother, Moses, were both telegraphers. Older sister, Florence, was a clerk.
Nathaniel Gardner worked for the Western Union Telegraph Company for many years. At times Nathaniel worked as a telegraph operator on a freighter. He worked his way up in Western Union from messenger boy to officer manager.
On 9 May 1921, in Manhattan,  he married Helen Frances Coyle. They were married in New York City where they lived until November 1940. Helen and Nathaniel had met when they both worked at Western Union. In 1925 Nathaniel & Helen were living on Mt. Eden Street in the Bronx. Both Helen and Nathaniel were both telegraphers.
They had one child, a daughter named Alberta Joy (Gardner) Brown.  Nathaniel continued to work for the Western Union Company for many years. They bought a small house in rural Germantown, NY where they moved for his health. Before he could retire there WWII began and he was needed to continue working. He visited the country house on weekends by train from NYC. Nathaniel died 7 December 1944. Helen died 13 October 1965. They are buried in Germantown, NY.
Selected Sources:
1930 United States census, Bronx, New York, Microfilm Roll #1476, ED 3-400, Block N, Page 143, Lines 88 – 90; National Archives, Pittsfield, Massachusetts.  Nathaniel Gardner family living at 1527 Plymouth Avenue, Bronx, New York.
1940 US Census, New York, Bronx, SD 24, ED 3-814, Sheet 11B. Nathan, Helen & Joy Gardner at 2856 E 197 Street.
Family letters, interviews, documents & photographs