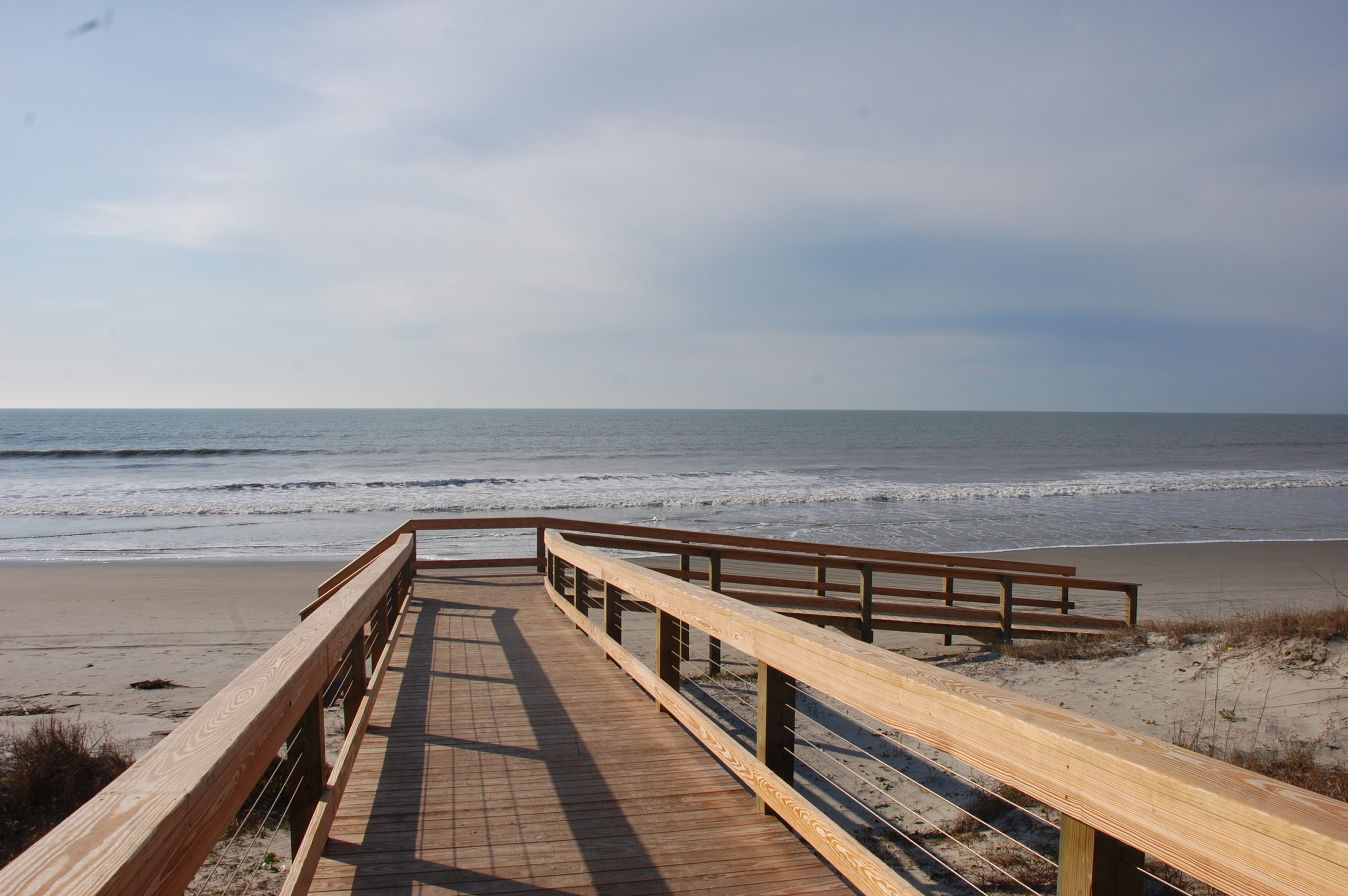 South Carolina
The photograph, above, was taken March 2013, at Kiawah Island, SC during a vacation there. 
South Carolina, USA, the Palmetto State
8th State; Statehood, 1788; Capital City, Columbia
Some family names associated with South Carolina:
Alexander Brumfield b 1811 York, SC
Charles Brumfield 1796 York Co, SC – 1870
David Brumfield 1795 York Co, SC – 1863
Elijah Brumfield b 1805 York, SC
Isaac Brumfield 1801 York Co, SC – 1862 MS
James Brumfield 1803 York, SC
Jesse Kelly Brumfield 1807 York SC – 1884
John Brumfield c1768 – 1834 LA; lived in York Co, SC
Willis Brumfield 1794 in York Co, SC – 1833
Israel Faulkenberry c 1784  Lancaster, SC – 1861 AL
Nathaniel Faulkenberry b c 1788 Lancaster SC
Calvin Kennington Fortenberry 1806 Lancaster, SC – 1877
Gasua Chapman Fortenberry 1805 Lancaster Co, SC – 1884 MS
William Jasper Fortenberry c 1772 Lancaster Co, SC – 1842
William J Fortenberry 1814 Lancaster Co, SC – 1896
William M Fortenberry 1799 Lancaster, SC – 1867
Joanna (Dillon) Smith 1778 NC – c 1821 MS; lived in SC
Jeremiah Smith 1773 SC – 1843 MS
Martha P (Smith) Alford 1802 SC – 1861 MS
Jacob Ott II 1755 Orangeburg, SC – 1816
Jacob Ott III 1774 Orangeburg, SC – 1836 LA
Melchoir Ott 1699 Switz – 1755 Orangeburg SC
History & Overview. According to the History Channel Website:
Settled by the English in 1670, South Carolina became the eighth state to ratify the U.S. constitution in 1788. Its early economy was largely agricultural, benefiting from the area's fertile soil, and plantation farmers relied on the slave trade for cheap labor to maximize their profits. By 1730, people of African descent made up two thirds of the colony's population. South Carolina became the first state to secede from the union in 1861, and was the site of the first shots of the Civil War–the shelling of the federally held Fort Sumter by Confederate troops on April 12, 1861. Today, South Carolina coastline near Myrtle Beach has developed into one of the premiere resort destinations on the East Coast, and has over 100 golf courses. Famous South Carolinians include musicians James Brown, Chubby Checker and Dizzy Gillespie, novelist Pat Conroy, boxer Joe Frazier, tennis champion Althea Gibson, politician Jesse Jackson and long-serving U.S. Senator Strom Thurmond.
Websites for South Carolina research:
A few of my Blog Posts on SC Research:
Books for South Carolina research:
Clemens, William Montgomery. North and South Carolina Marriage Records. Reprint. Baltimore, Maryland: Genealogical Publishing Company, Inc., 2002.
Ervin, Sara Sullivan. South Carolinians in the Revolution. Reprint. Baltimore, Maryland: Genealogical Publishing Company, Inc., 1976.
Heads of Families at the First Census of the United States Taken in the Year 1790; South Carolina. Washington: Government Printing Office, 1908. In the Lancaster County Library, SC
Holcomb, Brent H. South Carolina Marriages; 1688 – 1799. Baltimore: Genealogical Publishing Co., Inc., 1983.
Holcomb, B. H. (1982) Lancaster County, South Carolina Deeds, 1787 – 1811. Greenville, SC: Southern Historical Press, Inc.
Houston, Martha Lou. Indexes to the County Wills of South Carolina. Baltimore: Genealogical Publishing Company, 1970. In the Orangeburg County Library, SC
Jackson, Ronald Vern, and Gary Ronald Teeples. South Carolina 1810 Census. Bountiful, Utah: Accelerated Indexing Systems, Inc., 1976. In the Lancaster County Library, SC
Jackson, Ronald Vern, and Gary Ronald Teeples. South Carolina 1840 Census. Bountiful, Utah: Accelerated Indexing Systems, Inc., 1977. In the Lancaster County Library, SC
Jarrell, Lawrence E. Early Orangeburgh South Carolina Census. High Point, North Carolina: Alligator Creek Publications, 1998.
Jarrell, Lawrence E. 1820 Orangeburgh South Carolina Census. High Point, North Carolina: Alligator Creek Publications, 1998.
Moss, Bobby Gilmmore. Roster of South Carolina Patriots in the American Revolution. Baltimore: Genealogical Pub Co., Inc., 1983. In the Lancaster County Library, SC
Potter, Dorothy Williams. Passports of Southeastern Pioneers 1770 – 1823. Baltimore: Genealogical Publishing Company, 2002.
Salley, Jr., A. S. The History of Orangeburg County, South Carolina; From Its Settlement to the Close of the Revolutionary War. Orangeburg, S. C. : R. Lewis Berry, Printer, 1898.
Teeples, G. Ronald, Ronald Vern Jackson, and Richard Moore. South Carolina 1800 Census. Provo, Utah: Accelerated Indexing Systems, 1973.
White, Virgil D. Genealogical Abstracts of Revolutionary War Pension Files. Volume II: F – M. Waynesboro, Tennessee: The National Historical Publishing Company, 1991. In the Lancaster County Library, SC
White, Virgil D. Index to War of 1812 Pension Files. Volume I: A – F. Waynesboro, Tennessee: The National Historical Publishing Company, 1989. In the Lancaster County Library, SC
Books from the Family History Library, Salt Lake City, Utah
1820 Lancaster County, South Carolina Census. 975.745
Buff, Jr., L. H. The Orangeburg District (SC) 1850 Census. Lexington, SC: Lexington Genealogical association, 1997. 975.779
Culler, Daniel Marchant. Orangeburgh District 1768 – 1868 History and Records. Spartanburg, SC: The Reprint Co, Pub, 1995. 975.779
Ellis, Joanne. Lancaster County, SC Cemetery Date. I. Lancaster, SC: DD, Inc., 1995. 975.745
Ellis, Joanne. Lancaster County, SC Cemetery Date. II. Lancaster, SC: DD, Inc., 1995. 975.745
Holcomb, Brent H. Lancaster County, South Carolina Deed Abstracts 1787 – 1811. Easley, South Carolina: Southern Historical Press. 975.745
Holcomb, Brent H. York County, South Carolina Will Abstracts 1787 – 1862 [1170 – 1862]. Columbia, SC: SCMAR, 2002. 975.743
Holcomb, Brent H. York County, South Carolina Deed Abstracts 1786 – 1801 [1772 – 1801]. I. Columbia, SC: SCMAR, 2008. 975.743
Jeffcoat, Frances R. Lancaster District 1850 Census of the USA. 1984. 975.745
Jarrell, Lawrence E. 1820 Orangeburgh South Carolina Census. High Point, NC, 1998. 975.779
Jarrell, Lawrence E. Early Orangeburgh South Carolina Census. 1998. 975.779
Salley, Jr., Alexander S. The History of Orangeburgh County South Carolina. Baltimore, MD: Regional Publishing Co, 1969. 975.779
Small, Otha B. 1810 Lancaster County South Carolina Census. Monroe, North Carolina. 975.745