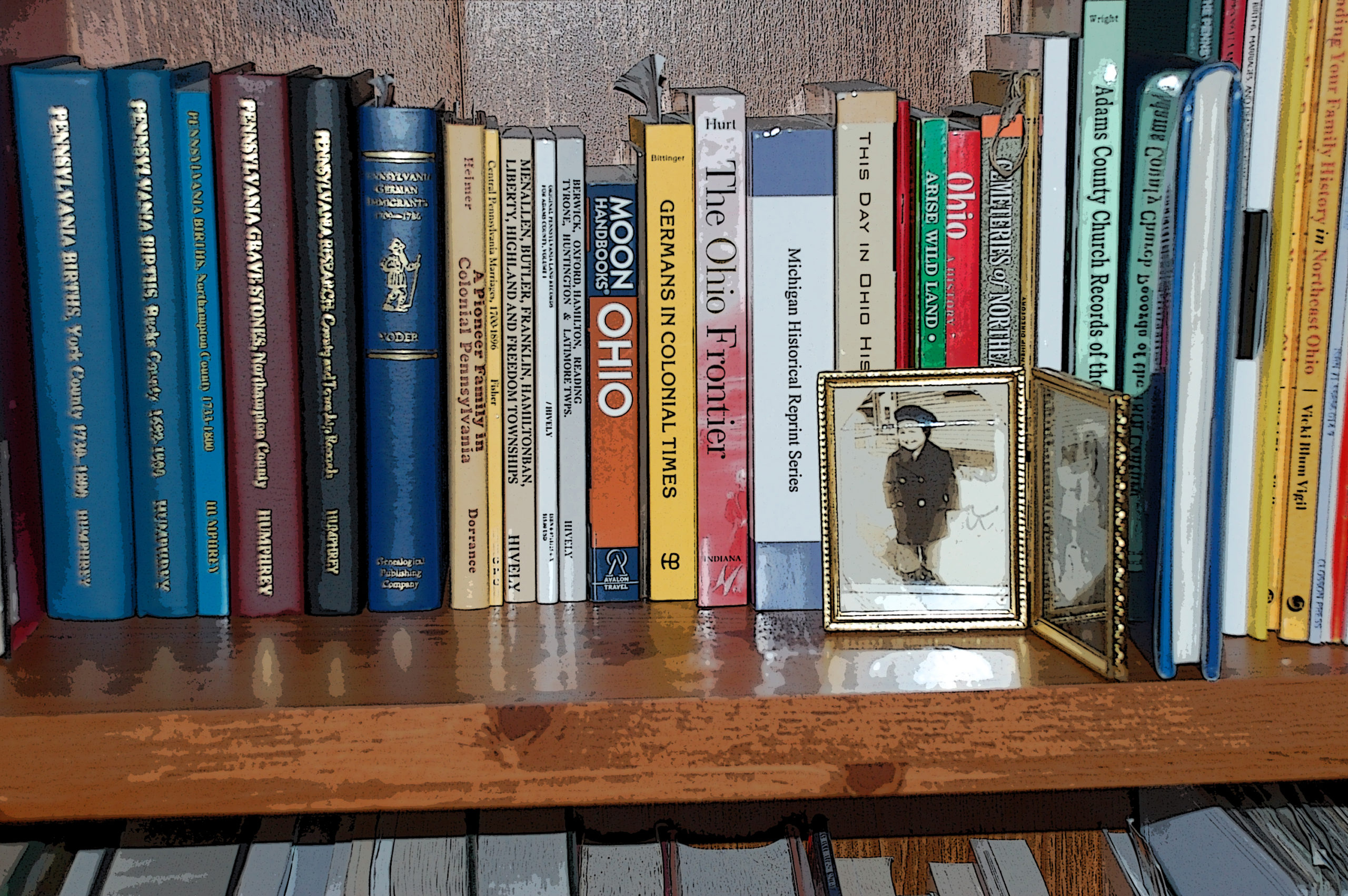 Rephenia C (Gruissy) Nichols 1870 OH – 1943 MI
Rephenia Cathern (Gruissy) Nichols was born 4 April 1870 in Ohio. She was the daughter of Augustus Ceaser Gruissy and Esther Barbara Wolf. She married Willis L Nichols c 1891.
They had one son, Richard Ray Nichols born April 1886 in Ohio. Sometime between his birth and the 1900 US Census, Rephenia and Willis moved to Michigan. Willis was a carpenter. In 1910 Rephenia was a land lady of a boarding house. Willis would gather sea shells and sell them to the button factory.
Rephenia & Willis are buried at Fairplains Cemetery, grand Rapids, Kent Co., MI.
Read more on these blog posts:
Selected Sources:
1870 United States Census, Village of West Lebanon, Paint Township, Wayne County, Ohio, Line 27, Page 28. The August Gurnsey family.
1900 U.S.Census, Clinton County, Michigan; 1900; Vol.16, E.D. 14,
Sheet 9; Line 36; National Archives, Pittsfield Region, Mass., T1052 Roll 164 (Soundex), Roll T623,708 (Census); Notes: Willis L. Nichols, Wife Rephenia C., and son Richard R. living in Olive Twp
1910 U.S.Census, Kent Co., Michigan; 1910; Vol.50, ED 112, Family #231; ; Federal archives, Pittsfield, Mass., T1268 Roll 159 Soundex, T624 Roll 658 Report; NOTE: Willis Nichols, Wife Rephenia and son Ray living in Grand Rapids
1920 U.S. Census, Kent C., Michigan; 1920; Vol 53, ED 84, Sheet 10;
Line 16; Federal Archives, Pittsfield, Mass.,M1568 Roll 186 Soundex, Roll 779 Report; NOTES: Willis Nichols and wife Rephenia living at 128 E. LaBelle St., Grand Rapids.
1930 US Census, Grand Rapids, Kent Co., Michigan, SD 7, ED 41. 

WIllis L. Nichols

1940 US Census, Norton, Muskegon, Michigan; SD 9, ED 61 – 66, Sheet 37B. Willis & Rephenia Nichols.
Certificate of Death; 1943; Michigan Department of Helath,
Bureau of Records and Statistics; File #61 – 4738; NOTES: Rephenia Gruissy Nichols
Family letters, documents & interviews