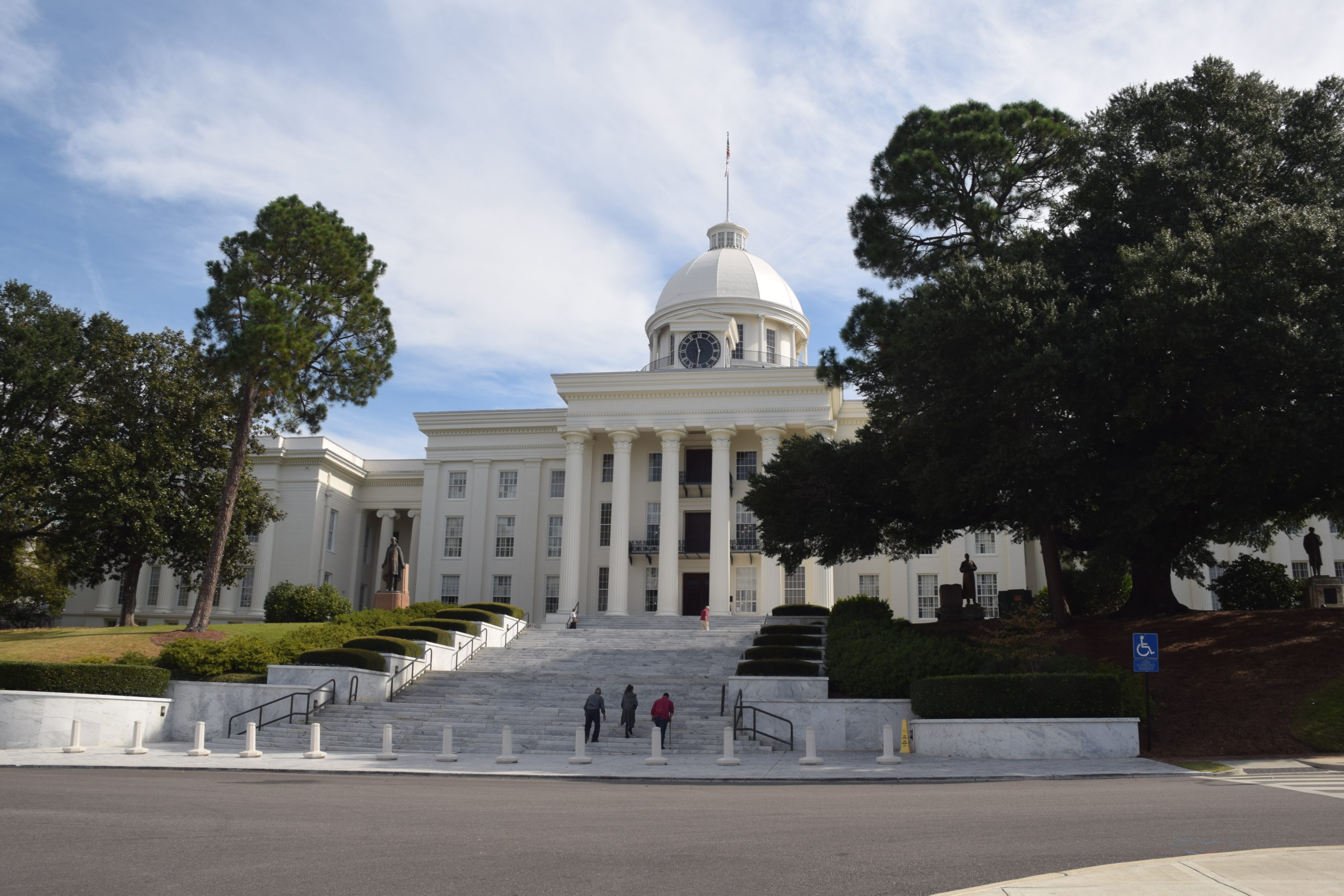 Alabama
The photograph, above, was taken in October 2016 when my husband & I visited Montgomery.
Alabama USA
The 22nd State; Statehood 1819; Capital City, Montgomery
Alabama is often called the Heart of Dixie but it has no official nickname.
Some family members associated with Alabama:
Israel Faulkenberry bc 1784 – 1861 AL
Martha J Sims Fortenberry 1863 AL – 1900 MS
John W Rollins b 1852 AL
History & Overview. According to the History Channel Website:
The region that became Alabama was occupied by American Indians as early as some 10,000 years ago. Europeans reached the area in the 16th century. During the first half of the 19th century, cotton and slave labor were central to Alabama's economy. The state played a key role in the American Civil War; its capital, Montgomery, was the Confederacy's first capital. Following the war, segregation of blacks and whites prevailed throughout much of the South. In the mid-20th century, Alabama was at the center of the American Civil Rights Movement and home to such pivotal events as the Montgomery Bus Boycott. In the early 21st century, the state's economy was fueled in part by jobs in aerospace, agriculture, auto production and the service sector.
Useful Websites for Alabama research: