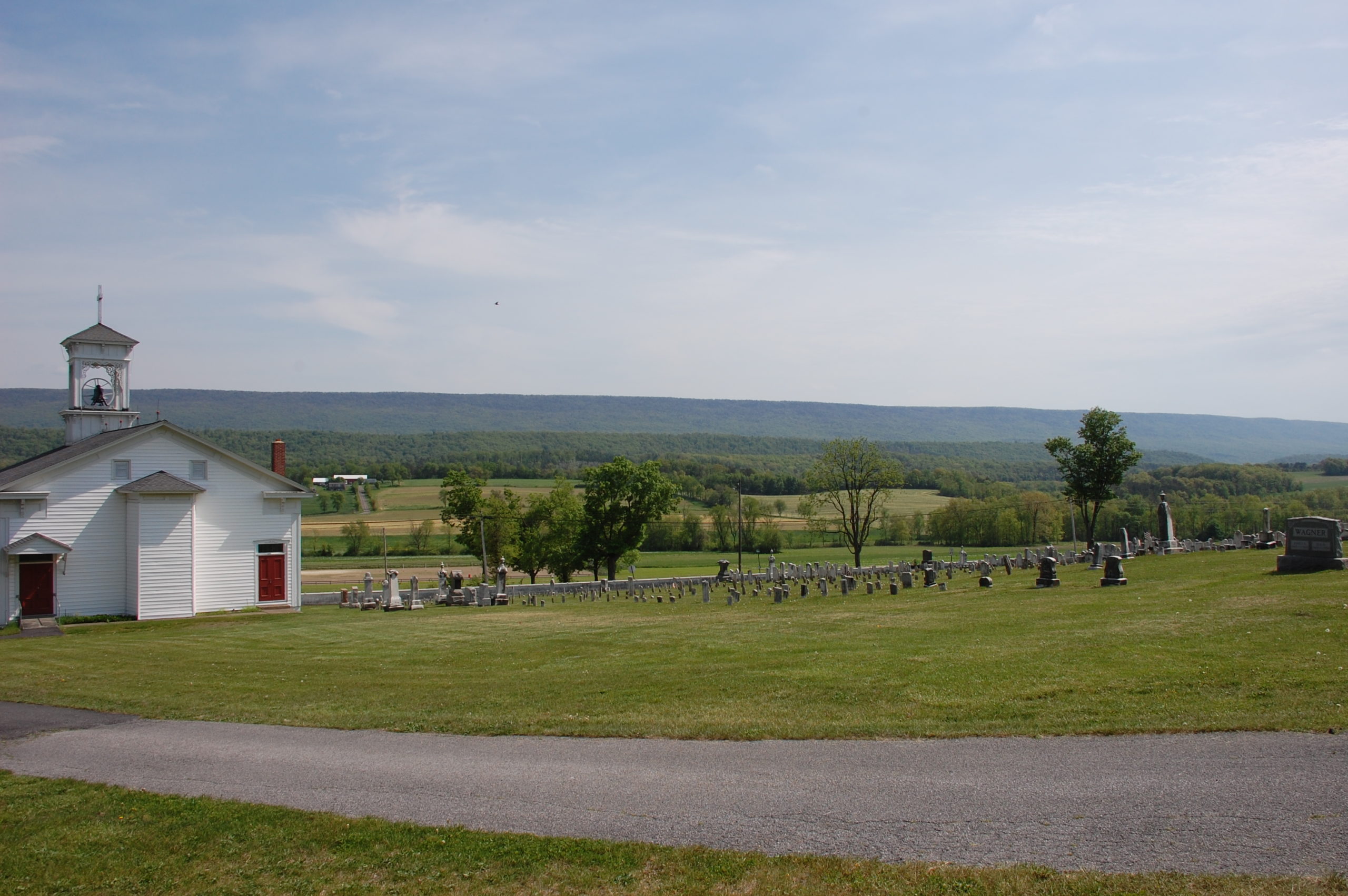 Burkholder
The photograph, above was taken in 2011 at Black Oak Ridge Cemetery, PA while I was there researching my family.
Burkholder.  My 3x great grandmother is Elisabeth Burkholder Wolf, 24 May 1814 PA – 22 June 1856 OH. In her diary my paternal grandmother wrote the dates of her grandmother's life. She wrote that her grandmother was born "at Little York, Pa."  Elisabeth Burkholder married John Franklin Wolf, 11 April 1809 PA – 10 March 1883 OH.
Children of Elisabeth & John: Sarah, Esther Barbara, Susan, John W. S., Joseph, Margaret Ann, Justina, Samuel & Frederick.
The father of Elisabeth was Abraham Burkholder, found in Adams County, PA in 1830 & 1840.
More research is needed here. If you have information about this family I would be happy to hear from you.
Selected Sources
1830 United States Census, Pennsylvania, Adams County, Franklin Township; Roll 143; Page 74. Abraham Burkholder family.
1840 United States Census, Pennsylvania, York County, Franklin Township; Roll 502; Page 218. Two Abraham Burkholder families.
Brewer, M. M. (2005). Land records of York County, Pennsylvania; 1746 – 1764. Lewes, Delaware: Colonial Roots. (Original work published 2004).
Family documents & interviews