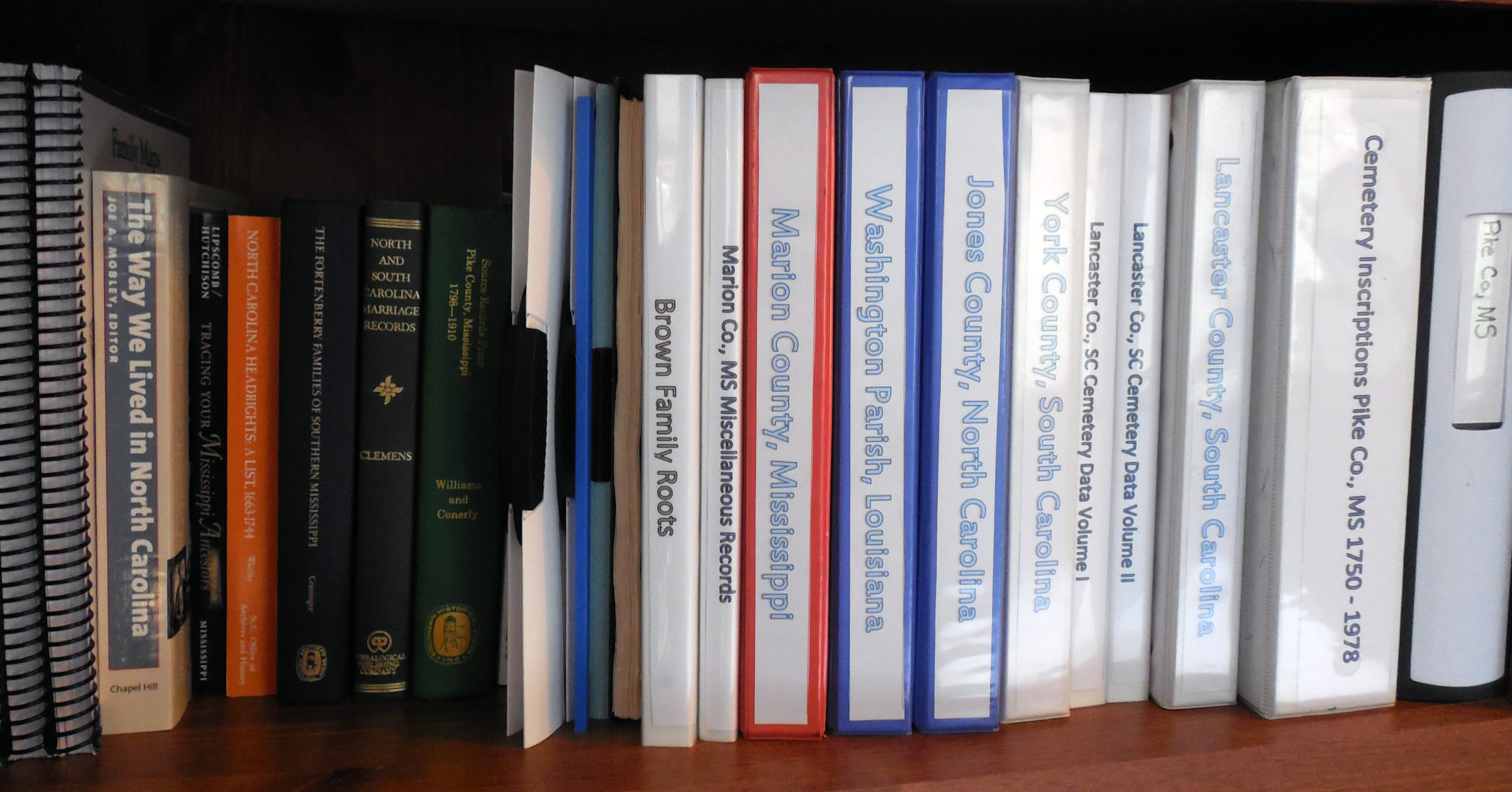 Spurlock
My 3x great grandmother was Mary Polly Spurlock, 1 January 1800 GA – 12 Jan 1888 MS. I have no information on her parents or siblings. Mary married Edward S. Brown, 26 July 1806 GA – 7 May 1856 MS. Their children: Allen Moses, Martha M., Mary Magdelene, Adeline Julia & James Pascal.
Selected Sources
1840 US Census, Amite County, MS; E Brown family; findmypast.com.
1850 US Census, Amite County, MS, Roll M432-368, Line 30; E S & Mary Brown family.
1860 US Census, MS, Amite, Liberty; M653-577, National Archives. Mary Brown and children.
Boyd, Gregory A. Family Maps of Amite County, Mississippi. Deluxe. Norman, Oklahoma: Arphax Publishing Co., 2006.
MS State and Territorial Census Collection, 1792 – 1866, mocrofilm V229.1; ancestry.com; Edward S Brown in Amite Co 1845 & 1853.
O'Rourke, Helen L. Gone But Not Forgotten. Mississippi: Privately printed. Pike – Amite – Walthall Library System, 1022 Virginia Avenue, MS.