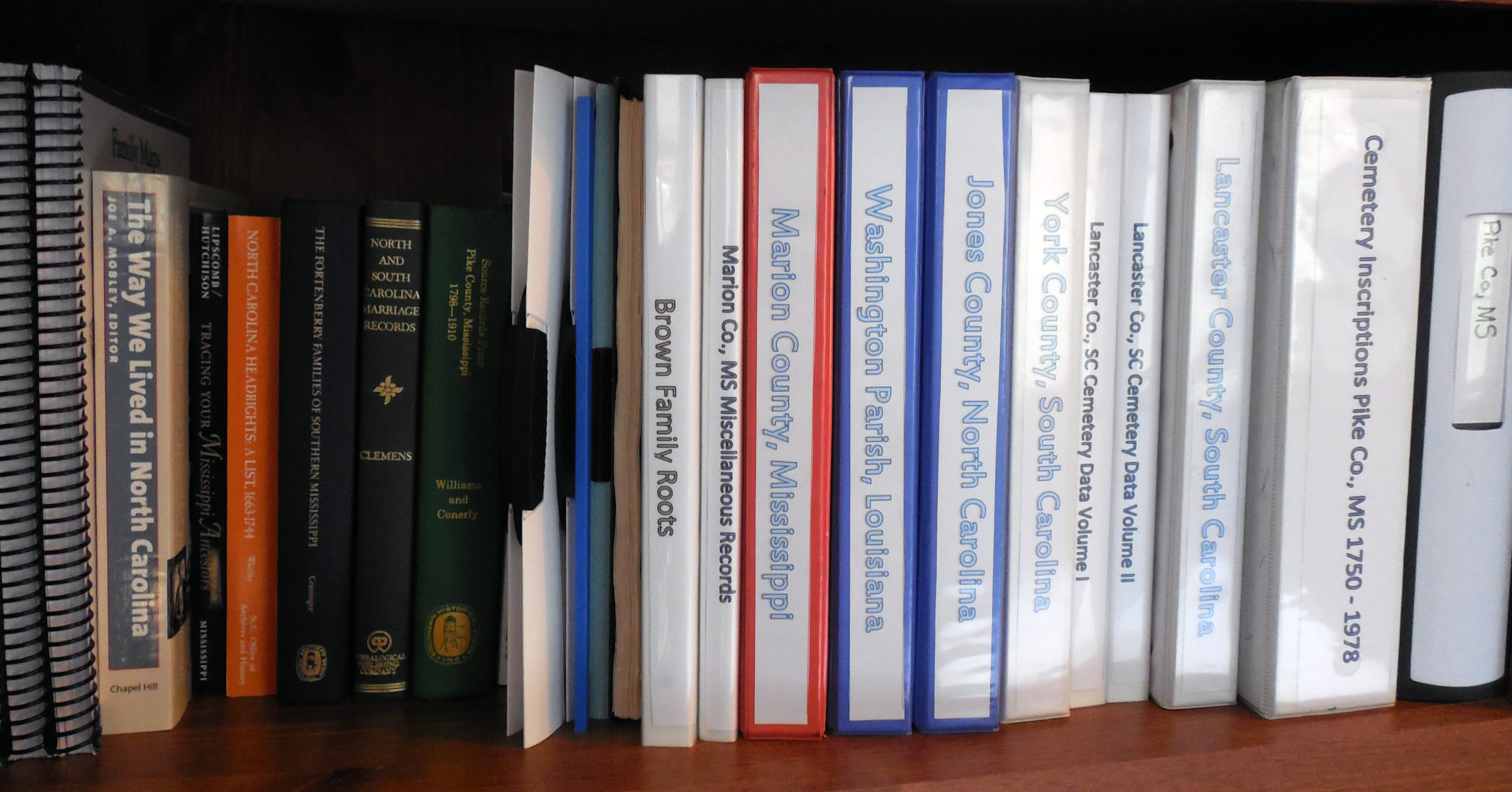 Robertson
Sarah Robertson Brown was my 4x great grandmother. She died 1810 in Liberty, GA. She was the daughter of Christian Robertson. She married Moses Brown c 1804. Their children were: Christina, Edward S., James G. & Sarah.
Selected Sources
Adrin Fortneberry, FAMILIES OF SOUTHERN MISSISSIPPI; Pages 200-2011; Adrin Fortenberry, 3759 Norman Rd., Clarkson, Georgia 30021,
Potter, Dorothy Williams. Passports of Southeastern Pioneers 1770 – 1823. Reprint. Baltimore, Maryland: Genealogical Publishing Company, Inc., 1990.